Scenic Tours
Nanaimo Ocean Adventures offers tours for up to 8 passengers. Guests can expect to see wildlife including seals, sea lions, and a large variety of birds. The scenery in the marine environment in the area is stunning and we would love to share it with you! Choose from one of our pre planned packages or let us customize something to suit your needs.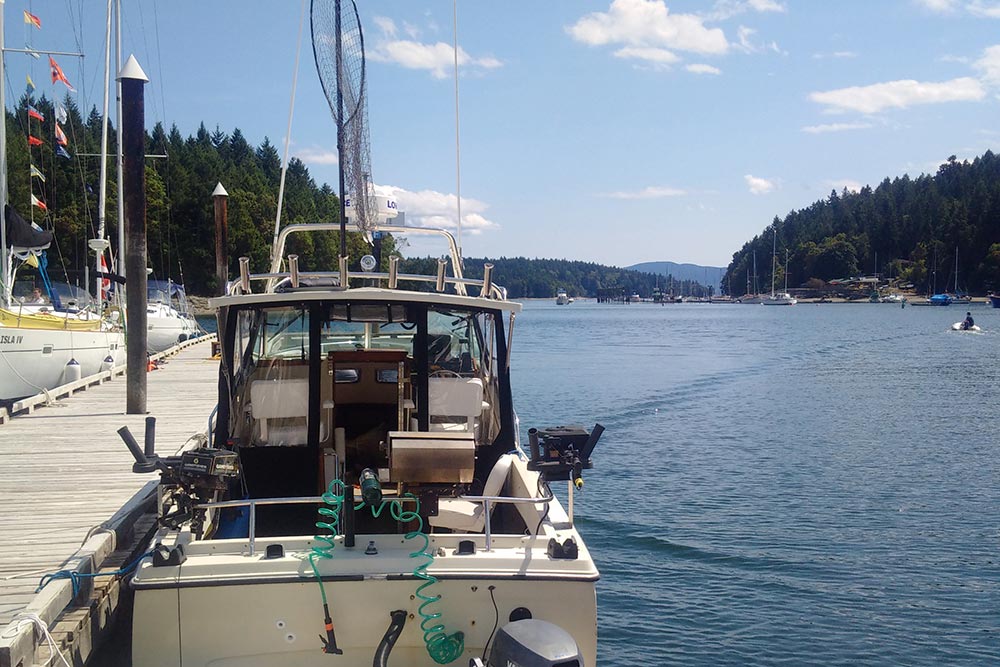 Gulf Island Pub Crawl Scenic Tours
Enjoy a leisurely and scenic cruise through British Columbia's spectacular southern Gulf islands, stopping to wet your whistle at two unique pubs. The Thetis Island Marina Pub offers welcoming staff and great views of Telegraph Harbour between Thetis and Penelakut Islands'. Choose to sit on the comfortable patio or cozy up by the fire in the historic pub. We will spend time exploring the many islands in the area and have a good chance to look out for wildlife as well as stunning scenery. A walk at Pirates Cove Provincial Marine park is a highlight. We explore the local forest and geology as well as talk about the infamous Brother VII, one of DeCourcey islands previous owners. The final stop is the Dinghy Dock at Protection Island; Canadas only registered floating pub!  This is an unforgettable place to catch the sunset. This excursion explores our local waters, taking in gorgeous scenery, wildlife and water access pubs. What a winning combination! Please note all of our pub stops have a family section so children are welcome.
6 hours
Nanaimo Harbour Tours
Take in the sights and sounds of historic Nanaimo harbour. See the city from a whole new perspective. Highlights include the Newcastle Island Provincial Park, the Pacific Biological Station and the Cruise Ship Terminal. The harbour is an exciting hub of activity with many interesting comings and goings. Float planes are landing, ferries are constantly in and out as well as boats of all shapes and sizes. Choose to end your outing either back where you started or get dropped off at the Newcastle Island Park or Dinghy Dock pub for a meal & drink.
2 hours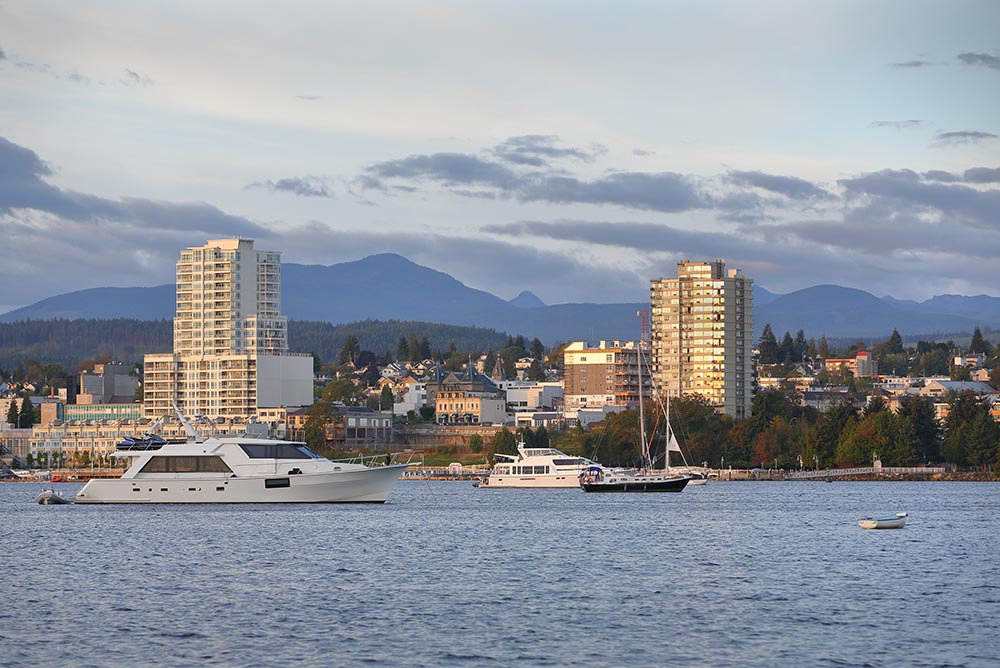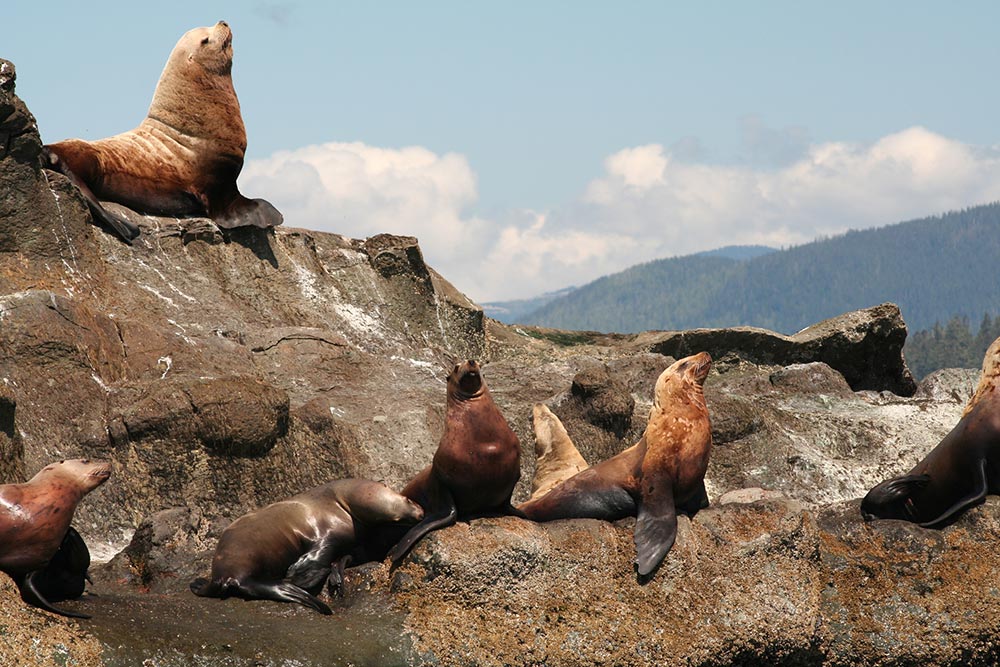 Sea Lion, Seal and Sightseeing Tour
Have you ever seen a baby seal up close? Have you ever watched a Stellars Sea Lion hunt in a tidal rapid? This is your chance! In this four hour tour we will explore the rich eco system and view the diverse wildlife around the islands surrounding Nanaimo, B.C. You will have the chance to view animals such as Steller's sea lions, California sea lions, Harbour seals, River otters, Cormorants, Bald Eagles, Pacific white sided dolphins and with a stroke of luck Killer or Humpback whales. The stunning geological formations such as the Malaspina galleries or the sandstone formations of the Gabriola bluffs will be sure to provide locals and visitors alike with exquisite photo opportunities.
4 hours