About Nanaimo Ocean Adventures
Discover the breathtaking beauty of Nanaimo's coast with Nanaimo Ocean Adventures! We offer a range of marine services including efficient water taxi services, reliable emergency marine assistance, and scenic tours showcasing the best of what Nanaimo's ocean has to offer. Experience the thrill of the open sea, scenic views and marine wildlife with our experienced crew. Let us make your next ocean adventure one to remember!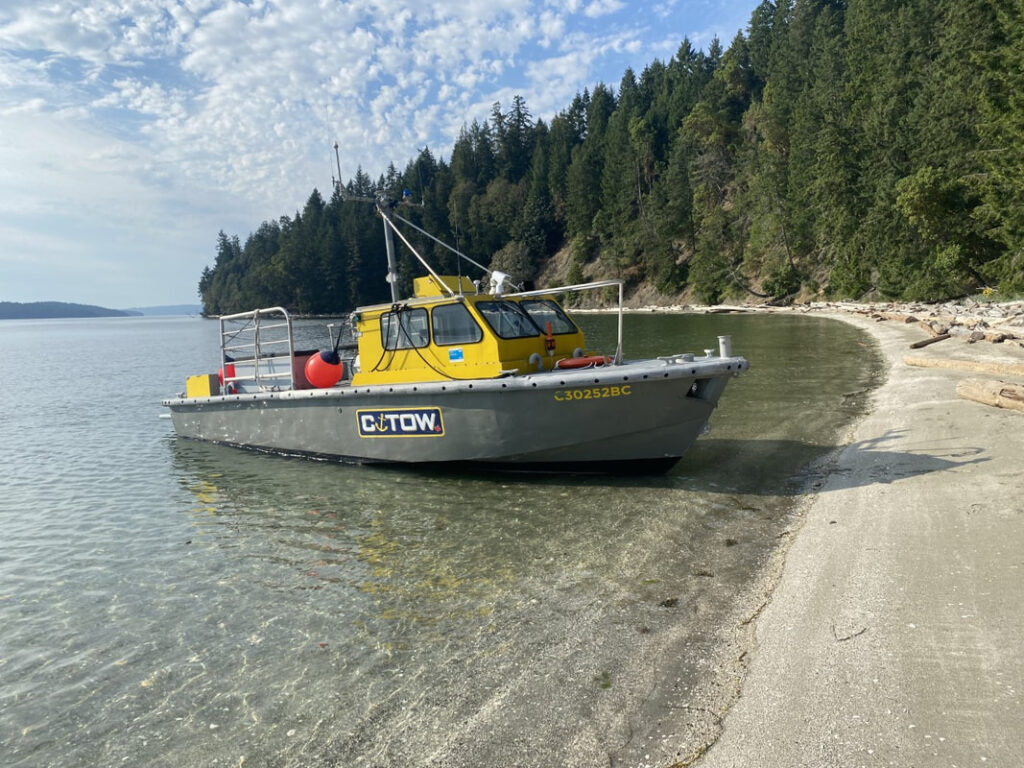 Strait Hustler
This workhorse was built for the US Navy to a very high standard. She features an aluminum hull and is powered by twin Volvo Penta 200 hp diesels. The Hustler can take adverse conditions with ease.
Onboard equipment includes a 2″ pump, towing and salvage gear and coastal life raft.
She carries a Transport Canada SVCP blue decal for 8 passengers.
29′ US Navy Patrol Vessel
Hogie 1
This versatile and nimble 25' Skipjack Sportcruiser is powered by a 230 hp Volvo Penta diesel engine. She carries a Transport Canada SVCP blue decal for 6 passengers. The Hogie is great for day trips. offering seating for six, a refrigerator, full galley as well as a marine head. She is equipped with radar, modern marine electronics, two VHF radios and as well as an AIS transceiver.
25′ Skipjack Sportcruiser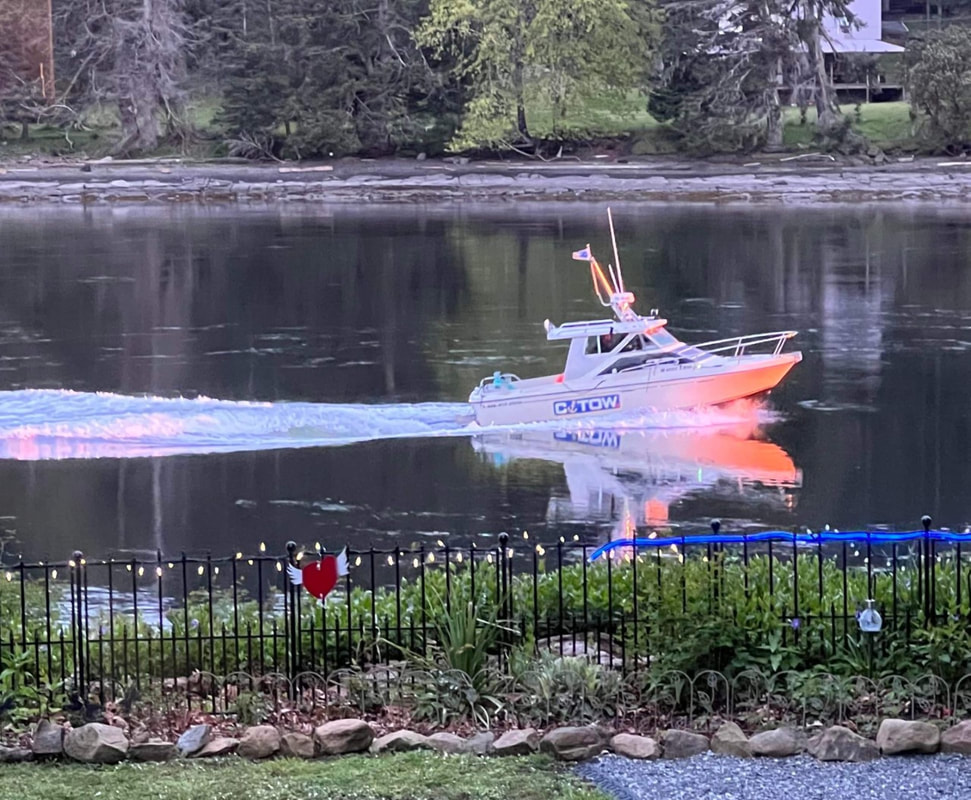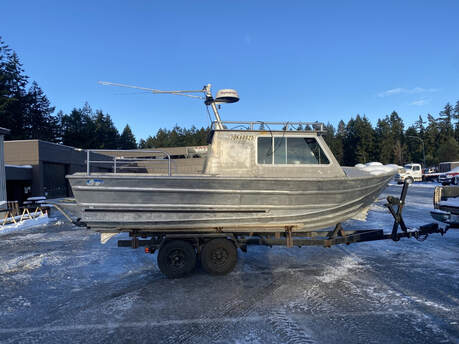 Slingshot
The speedy 23′ Slingshot was constructed by Eaglecraft custom boats in Campbell River and had a complete refit in 2022. She is powered by a single 260 hp Volvo Penta Diesel. Its a no nonsense water taxi built to get people and supplies where they need to go.
The slingshot carries a Transport Canada SVCP blue decal for 7 passengers as well as a coast life raft.
Harbour Hustler
The Harbour Hustler is a 35′ by 12′ self propelled barge. Her uses are as diverse as our client base. She has a working deck 8′ wide by 27′ long and a load capacity of 10,000 lbs. Additional equipment includes an A Frame and 4000 lbs winch. She can be used as a mobile work platform or roll on roll off freight handler to the local islands. We also use the A frame and winches to assist with marine construction and mooring block installation and maintenance.